From PiC experience, the technology to fight biological risk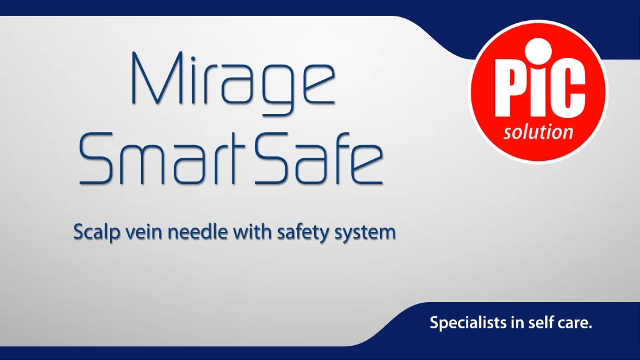 Artsana has always been committed to innovation and research, in order to find state-of-the-art solutions to improve its products. Artsana has been producing medical devices for injection, infusion or sample taking for over 50 years, under our Pic brand.
Today Pic is well aware of the safety concerns in hospitals and has therefore renewed its commitment to develop new solutions with a focus on healthcare workers' safety needs.
Pic SmartSafe devices have a safety feature which ensures protection from biological risk whilst maintaining their easy-to-use character and their effectiveness, two qualities Pic products are famous for. At the same time, these new devices are conceived to have the least possible impact on normal procedures.
PIC SmartSafe devices therefore ensure greater safety in all procedures that have a risk of blood infection by reducing accidental needlestick injuries or avoiding accidental contact with blood.
Preventing and reducing sharps injury to make hospitals safer is what PIC committed to by developing its SmartSafe product line.