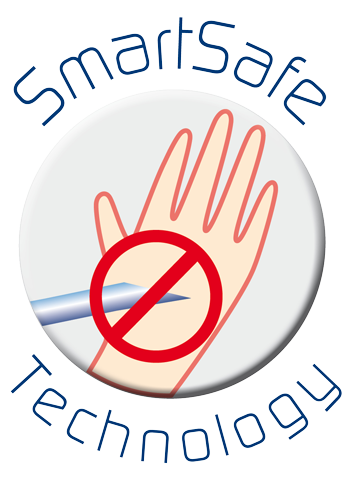 Butterfly microinfusion set with SmartSafe feature
Mirage SmartSafe butterfly microperfusion needles, specifically devised for peripheral intravenous procedures, feature a PIC patent that ensures the best possible safety in all situations, thanks to its SmartSafe technology.
No change in needle insertion technique is required. The safety feature is activated with a simple and intuitive technique. The safety feature offers also an early activation option (i.e. before removal from the vein) which makes all contact with the needle impossible, thus ensuring the user's safety.
Available in a wide selection of needle gauge and tubing length.